How To: Contribute to this website
See something that needs to be changed? Want to add something you think we're missing? Please fork this website on Github and create a pull request with your changes!
NOTE: You will need to create a GitHub account to submit proposed changes. Registration is fast and easy.
Simply click the Edit Content button on any page:

You will be taken to the source code for the page you want to edit. From there, click the pencil button to fork and edit the page:

Enter your changes in the text editor.
NOTE: To add images or files, drag and drop them into the text editor. For help understanding how to format text, refer to this article.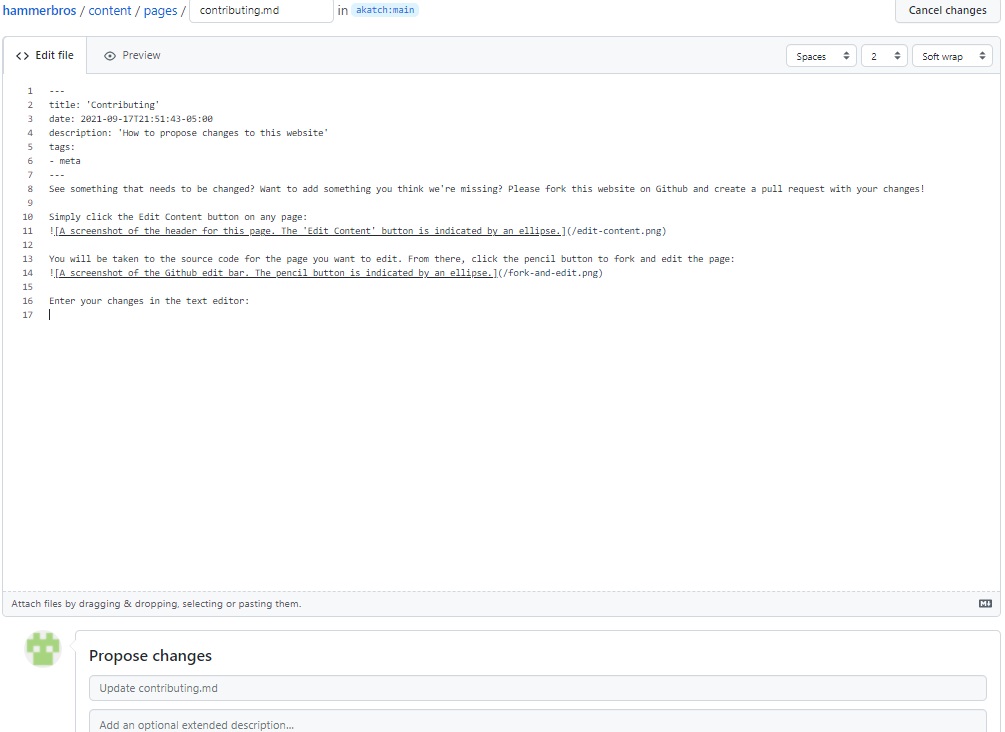 Once ready to submit, add a brief description of the proposed change and click the 'Propose Changes' button

Double check your proposed changes. Once you are ready for your changes to be reviewed, click 'Create Pull Request'